Kbelska 10 2017
Photos from the race Palestra Kbelská 10 2017 are categorized and ready to view and order directly here.
Commemorative certifikate is ready for everyone. Just choose a photo and we will add the name and time according to the results list.
Race results Palestra Kbelská 10 in 2017 can be seen here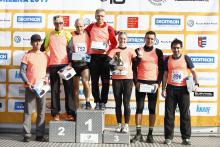 Search
Seach instructions:
Photos from the race Kbelská 10 2017 are categorized according to the starting number of each competitor, this means that the line Search Text: Search enter a starting number. Women must enter a large letter F as it had at the start number. For scans worth all runners with illegible starting number, moderateor, start, decorate the top.
Fill the keyword in following form field according to given instructions. If you want to show all photos from this event, leave the field empty. There are 6083 photos for this event.