Kbelska 10 2013
Photos from the race Palestra Kbelska 10 2013 are categorized and ready to view and order directly here . The first race of this year's 9th annual cross-country series Mizuno Running Cup 2013, led to excellent. Background in a sling, ideal weather, the runners are on the increase ...
Commemorative certificate is ready for everyone.
Race results Palestra Kbelská 10 2013 are to be seen here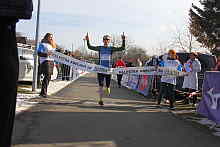 Search
Seach instructions:
Photos of the race Kbelska ten 2013 loosely categorized according to are the starting number of each competitor, which means that the line Search Text: Search enter a starting number. Competitors with less than a three-digit number recommend starting number to use strict search method. In view worth all runners with illegible start number after taking, start the race, the organizers, the grid there was no shortage leads and everything is of course documented.
Fill the keyword in following form field according to given instructions. If you want to show all photos from this event, leave the field empty. There are 4610 photos for this event.