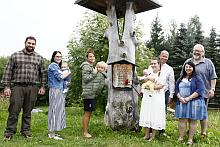 Welcoming the youngest citizens in the village Prášily, which took place on Friday 26.08.2022 at the local municipal office.
View all photos from this event here.
Fill the keyword (usually competitor number) in following form field according to given instructions. If you want to show all photos from this event, leave the field empty. There are 82 photos for this event.
Need help with search? See our help page.