Swimming in the small Klatovy swimming pool winter 2019
Photos of children out of the pool under water on the surface of swimming lessons Klatovy VODNÍČKŮ are ready to view and order directly here.
Photos from previous courses which can still be ordered spring 2018, winter 2018, summer 2017, winter 2017, summer 2016, winter 2016, summer 2014, winter 2013, spring 2013, winter 2012, summer 2012, summer 2011, winter 2011, spring 2010, spring 2009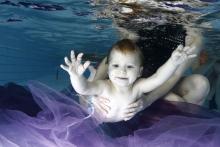 Search
Seach instructions:
View all photos from this event HERE.
Fill the keyword in following form field according to given instructions. If you want to show all photos from this event, leave the field empty. There are 2581 photos for this event.