swimming DAC Hobit Plzen winter 2015
Photos from swimming lessons children from DAC Hobit Plzen both from the surface and underwater are ready to view and order directly here.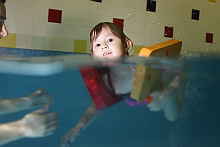 Search
Seach instructions:
To view all photos from this event.
Fill the keyword in following form field according to given instructions. If you want to show all photos from this event, leave the field empty. There are 6312 photos for this event.