Malevil Cup 2012
Photos from the European Championship XCM Malevil Cup 2012 are categorized and ready to view and order directly here. This year's championship year took place on Sunday, it was a choice of four tracks with a length of 100 km, 95 km, 65 km and 40 km. A) The fastest man in the category master Kristian Hynek and women won SUNDSTEDT Pia from Finland.
Complete results can be seen here
Photo Malevil 2011, 2010, 2009, 2008, 2007, 2006, 2005
This year we have prepared for you to order a memorial certificate with a photo of your choice, your name and accomplishments over time.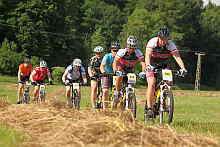 Search
Seach instructions:
Photos of the race European Championship XCM Malevil Cup 2012 loosely categorized according to are the starting number of each competitor, which means that the line Search Text: Search enter a starting number including the distinguished path length (letters W, A, B, C, D). Competitors with less than triple-digit recommend starting number to use strict search method. Another possibility is viewing photos, click on the orange words in this text and you will see a group of photos directly below them hidden. Accompanying bike, a beautiful nature around the track, racers with illegible number after photographing, participants without car numbers.
Fill the keyword in following form field according to given instructions. If you want to show all photos from this event, leave the field empty. There are 7470 photos for this event.