Malevil Cup 201
Photos from the race Kellys Malevil Cup , and already from the XII. year are ready for you to view and order here. This year was a rehearsal for the European Championship and that everything was difficult enough, so on Friday to start a big rain .... Race results are available here.
As a memorial for you we have prepared a commemorative sheet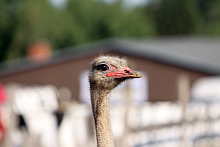 Search
Seach instructions:
Photos from the race Kellys Malevil Cup 2011 are sorted by start number of each competitor, which means that the line Search: Search a specific starting number. Competitors with less than a three-digit starting number for the option I recommend a strict search method. Another possibility is viewing photos, click on the orange words in this text and you will see a group of images directly below them hidden. It began at the start, where they were spectators, majorettes, organizers and directors of photography :o) Its start was also chocolate ride and Handbike. Competitors with illegible number after photographing and participants without number. The race led by beautiful nature and rolling terrain, sometimes even fall. We probably took the most ducks and beach volleyball on the beach.
Fill the keyword in following form field according to given instructions. If you want to show all photos from this event, leave the field empty. There are 10774 photos for this event.