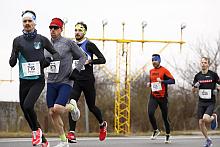 Photos from Palestra KbelskA 10 2023 are categorized and ready to be viewed and ordered here.
The results from Palestra Kbelská 10 2023 can be seen here
Photo Kbelska 10 2023, 2020, 2019, 2018, 2017, 2016, 2015, 2014, 2013, 2012, 2011, 2009
Photos from the race Kbelská 10 2023 are categorized according to the starting number of each competitor, this means that the line Search Text: Search enter a starting number. Then there are participants with an illegible start number after the photo, victory ceremony.
Fill the keyword (usually competitor number) in following form field according to given instructions. If you want to show all photos from this event, leave the field empty. There are 6288 photos for this event.
Need help with search? See our help page.