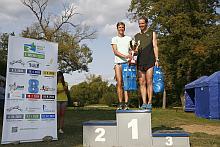 Photos from the Run Runway Goat along Radbuza 2020 took place already after the fifth.
Data files are free for all interested parties, paper photos are paid according to the current pricelist.
For all those interested I have a MEMORI CERTIFIKAT with your chosen photo, your name and the achieved time according to the result list - only in paper form 15x21.
The results of the race Run the Goat Trail along Radbuza 2020 can be found zde.