AUTHOR King of Sumava MTB 2014
Photos from the race AUTHOR King of Sumava MTB 2014 - memorial Frantiska Sraita are categorized according to numbers and ready to view and order directly here. This year we rained before the king and it was not enough water to ford, but also on the track.o) slightly modified route, new places to take photos and pleasant weather Saturday.
This year we have prepared for all interested commemorative certificate with photo of your choice, your name and accomplishments over time according to the result list.
Results AUTHOR King of Sumava MTB 2014 for consultation zde
Photo AUTHOR King of Sumava MTB 2013, 2012, 2011, 2010, 2009, 2008, 2007, 2006, 2005, 2004, 2003, 2002, 2001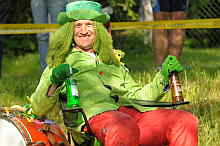 Search
Seach instructions:
Photos of the race AUTHOR Kral Sumavy MTB 2014 loosely categorized according to are the starting number of each competitor, which means that the line Search Text: Search enter a starting number. Another possibility is viewing photos, click on the orange words in this text and you will see a group of photos directly below them hidden. A large group of images that are worth seeing competitors with the illegible starting number after photographing, accompanying bike, start the race, organizers, sumava nature, vodník BRODOVÝ.
Fill the keyword in following form field according to given instructions. If you want to show all photos from this event, leave the field empty. There are 21257 photos for this event.