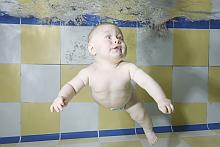 Children's photos from the swimming pool under water and on the surface of BABY swimming in the Domažlice pool are ready to be viewed and ordered right here.
There is, of course, a possibility of taking personal photos at the pool reception . Upon completion of the order there is a possibility of personal collection - it is paid in advance by a transfer or by a credit card. This option is available until 04.04.2022, then pictures will be delivered by post.
Foto from spring 2020, spring 2018, zima 2017, podzim 2016, jaro 2016, zima 2015, jaro 2015, pozdim 2014, jaro 2014, podzim 2013, jaro 2013, podzim 2012, jaro 2012, podzim 2011, léto 2011, zima 2011, podzim 2009, letního kurzu 2009, jarního kurzu 2009 , zimního kurzu 2009, jarního 2008, letního kurzu 2008 a zimního kurzu 2008.
Fill the keyword (usually competitor number) in following form field according to given instructions. If you want to show all photos from this event, leave the field empty. There are 1357 photos for this event.
Need help with search? See our help page.